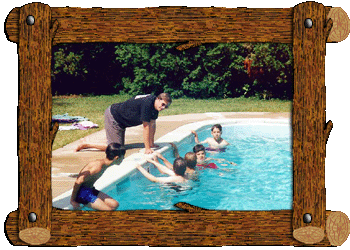 One of the special things about Blue Bell is the way we balance our structured schedule with flexibility. Our groups of 10 to 12 boys are each scheduled for baseball and swimming each day, plus 4 other activities per day which change for 5 days, for a total of 20 other activities per week. The first week campers are asked to try everything. After that they are allowed to trade activities with other campers.


Activity trading is one of the features that make Blue Bell unique. If a camper would rather play tennis than go to boating with his group, he can negotiate a trade. First, he looks at the schedule to see which group has tennis when his group is scheduled for boating. Then he approachs someone from that group and proposes a trade. If he can't find someone to trade tennis for boating at that time, he can try to find someone who will trade tennis for another activity during another period. There are endless possibilities, and the personal skills of negotiating and problem-solving are there to be learned along the way. One camper tells me the place looks like the New York Stock Exchange during our morning trading time.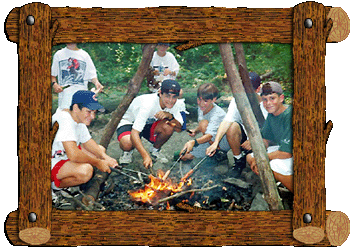 Older campers also have an elective period each day. Ten activity choices, varying from day to day, allow those who wish to specialize in a particular activity to do so several times a week.
Our structured schedule assures that everyone is busy at exciting, instructional activities, every period ... while our trading and elective systems allow boys who wish to customize their schedules, to do so.